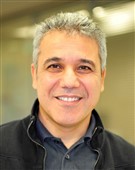 Prof. Dr. Hüseyin Arslan
Director
huseyinarslan@medipol.edu.tr
Dr. Arslan has received his BS degree from Middle East Technical University (METU), Ankara, Turkey in 1992; MS and PhD. degrees in 1994 and 1998 from Southern Methodist University (SMU), Dallas, Tx, USA. From January 1998 to August 2002, he was with the research group of Ericsson Inc., NC, USA, where he was involved with several project related to 2G and 3G wireless communication systems.  Between August 2002 and December 2013, he was with the Electrical Engineering Dept. of University of South Florida, Tampa, FL, USA. Since December 2013, he has been with the Istanbul Medipol University. In addition, he has worked as part time consultant for various companies and institutions including Anritsu Company, Savronik Inc., and The Scientific and Technological Research Council of Turkey.
Dr. Arslan's research interests are related to advanced signal processing techniques at the physical and medium access layers, with cross-layer design for networking adaptivity and Quality of Service (QoS) control. He is interested in many forms of wireless technologies including cellular radio, wireless PAN/LAN/MANs, fixed wireless access, aeronautical networks, underwater networks, in-vivo networks, and wireless sensors networks. The current research interests are on physical layer security, signal intelligence, cognitive radio, small cells, powerline communications, smart grid, UWB, multi-carrier wireless technologies, dynamic spectrum access, co-existence issues on heterogeneous networks, aeronautical (High Altitude Platform) communications, in-vivo channel modeling and system design, and underwater acoustic communications. He has served as technical program committee chair, technical program committee member, session and symposium organizer, and workshop chair in several IEEE conferences. He is currently a member of the editorial board for "IEEE Transactions on Communications'', "Physical Communication Journal" by Elsevier", and "IEEE Communications Surveys and Tutorials.  He has also served eight years as a member of the editorial board for "Wireless Communication and Mobile Computing Journal" by Wiley.
×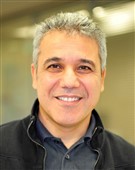 Prof. Dr. Hüseyin ArslanDirector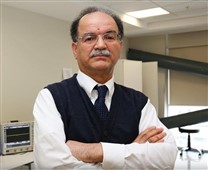 Prof. Dr. Ercümend Arvas
Faculty Member
earvas@medipol.edu.tr
Prof. Dr. Ercümend ARVAS was born in 1953 in Van. He completed his undergraduate and postgraduate program in Middle East Technical University Electrical Engineering Department and doctoral program in Syracuse University in 1983 in New York, United States. He earned Associate Professor Doctor title in 1988 and Professor title in 1994.
Prof. Dr. Ercümend ARVAS worked as an associate professor at Yıldız Technical University in between the years 1983-1984, at Rochester Institute of Technology in between the years 1984-1987 and at Syracuse University in between years 1987-1988. He continued his academic carreer as an associcate professor doctor at Syracuse University in between the years 1988-1994 and as a professor at the same university between the years 1994-2014. In addition, he serves as the CEO at MOREN Ent. in between the years 1992-1994.
He served as a consultant of Force Office of Scientific Research, Digital Equipment Co., Philips Broadband, RIT Research Corp, Syracuse Research Corp, ANAREN Microwaves Inc., General Electric Co and TUBİTAK.
He has been serving as a professor of Medipol University Electrical Engineering Department since November 2014. His articles, proceedings, books and book sections were represented and published in a large number of national and international congresses, conferences, and symposiums.
Prof. Dr. Ercümend ARVAS was elected as an Independent Member of Board of Directors in the Ordinary General Assembly Meeting held on March 31, 2016.
×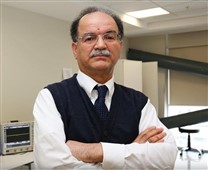 Prof. Dr. Ercümend ArvasFaculty Member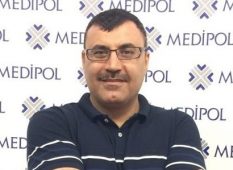 Assoc. Prof. Dr. M. Kemal Özdemir
Faculty Member
mkozdemir@medipol.edu.tr
×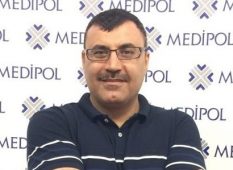 Assoc. Prof. Dr. M. Kemal ÖzdemirFaculty Member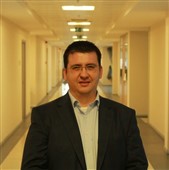 Asst. Prof. Dr. Tunçer Baykaş
Faculty Member
tbaykas@medipol.edu.tr
Tuncer Baykas received his B.A.Sc degree in electrical engineering from Bogazici University, Istanbul, Turkey, in 2000. He received his M.A.Sc. and Ph.D. degrees both  in electrical engineering from the University of Ottawa, Ontario, Canada in 2002 and 2007,  respectively. In 2007 he joined the National Institute of Information and Communications Technology , Japan as an expert researcher. In 2012, he became member of the Tohoku Univerisity Research Institute of Electrical Communicaiton. In 2014 he joined 802.15 WPAN Task Group 3c (802.15.3c) Millimeter Wave Alternative PHY in May 2007. He served as the secretary and subeditor for the group. He was the recipient of IEEE-SA Working Groups Chairs Award for contributions to IEEE 802.15.3c. He was the chair of the IEEE 802.19 TG1 Wireless Coexistence in the TV White Space group between 2010 and 2012 and participating member of the IEEE Standardization Groups 802.11 TGaf TV White Space for Wireless Local Area Networks, 802.11 Tgad 60 GHz communication, 802.22 Rural Area Networks, 802.15.4k low energy critical infrastructure management. For his contributions to 802.19 and standard and 802.15.4k amendment, he received cerficates of appreciation from IEEE Standardization Association. He was the TPC vice chair of the PIMRC 2009, TPC track chair of WCNC 2014. He served in the organization committee of research to standardization workshops and IEEE Conf. on Standards in Communications and Networking. He was TPC Member of many conferences including Globecomm, ICC and WCNC. He served as guest editor of the special sections on telecommunications standards of the IEEE Communications Magazine. He is in the editorial board of the Multimedia Communications Technical Committee E-Letters. We reviewed articles for IEEE transactions such as IEEE JSAC, IEEE TWT, IEEE TVT, IEEE TCOM.
His research interests include receiver design, interference mitigation, and white space communication, mmWave systems and visible light communication.
×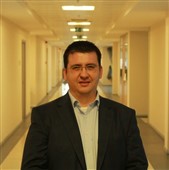 Asst. Prof. Dr. Tunçer BaykaşFaculty Member