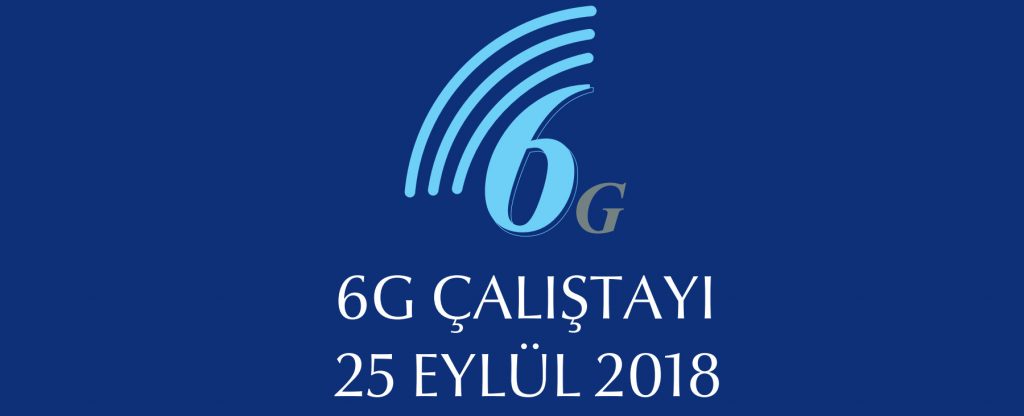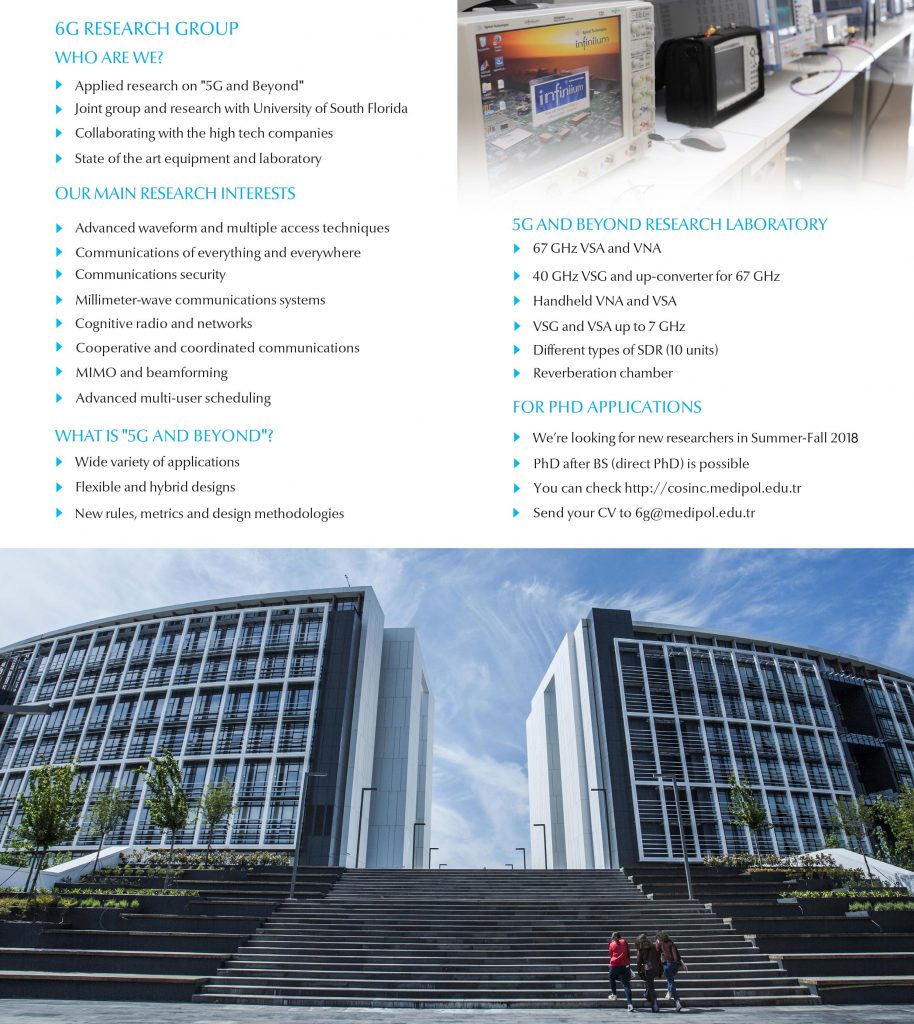 The research focus of the Communications, Signal Processing, and Networking Center (CoSiNC)  is related to  communication systems with emphasis on developing advanced digital signal processing techniques to improve the  system performance and quality of service while utilizing the important and limited resources, like radio spectrum and battery power, efficiently.
We are interested in many forms of communication technologies including cellular radio, wireless local/personal/body area networks, fixed wireless access, aeronautical networks, underwater networks, in-vivo networks, and specialized wireless data networks like wireless sensors networks and wireless telemetry. The recent research interests are on Cognitive radio, small cells, Powerline communications, Communication for Smart Grid, UWB, OFDM(A) based wireless technologies with emphasis on IMT-Advanced, TV-White space radio, o-existence issues on heterogeneous networks with emphasis on unlicensed bands, OFDMA-based custom flexible broadband networks for military and public safety applications, Aeronautical (High Altitude Platform) communications, and underwater acoustic communications.
Specific Research Topics at CoSiNC Includes:
Spectrum sensing/estimation and interference awareness;
Spectrum shaping (waveform shaping);
Signal characterization (classification and identification of signals);
Radio channel parameters estimation;
Cross-layer adaptation and optimization;
Exploiting OFDM(A) and UWB  for Cognitive radio;
Geo-locationing and use of it for improved communication;
Signal intelligence (SigINT) – multi-D signal analysis;
Testing, measurements, and certification of wireless products and systems;
Carrier aggregation in cognitive radio and other broadband communication systems;
Channel measurements and modeling in irregular environments;
Smart homes and advanced metering;
Waveform/Modulation design beyond OFDMA (5G and beyond);
Equalization, synchronization, channel estimation, and interference cancellation for next generation wireless systems;
Radio and channel parameters estimation for advanced and adaptive transceiver design;
HF, VHF, UHF, and FM digital baseband radio design;
Impact of wind turbines and rotating objects on wireless signals;
Multi-dimensional cognitive networking;
Quasi orthogonal multiple accessing (Partial overlapping in multi-dimension);
Modeling radio front end impairments (like PA nonlinearities, IQ impairments, phase noise etc.) and compensation of their effects using advanced digital baseband algorithms;
Vehicle-to-vehicle communication over the FM Band;
…
CoSiNC at Medipol University is strongly connected with WCSP group at University of South Florida.