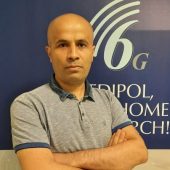 Dr. Tuncay Eren
Post-Doc Researcher
[email protected]
Current research areas: 6G mobile communication, Multicarrier waveform design (OFDM and its variants, OTFS), Modulation techniques, Joint radar (sensing) communication (JRC) systems, Wireless channel estimation methods, Channel modeling, Equalization and signal detection, Compressive sensing,
Publications:
Journals
T. Eren; A.  Akan, " Null Subcarrier Index Modulation in OFDM Systems for 6G and Beyond", Sensors 2021, 21, 7263.
Conference Papers
T. Eren; A.  Akan, " Carrier Frequency Offset Estimation for Filtered OFDM in 5G Future Communication Systems", Annual Conference on Engineering and Applied Science (ACEAT), Nov. 27-29, 2018.
T. Eren; A.  Akan, " Performance Analysis of Universal Filtered Multi Carrier System in Multipath High Speed Channels", First International Eurasian Conference on Science, Engineering and Technology (EurasianSciEnTech) ,Nov. 21-23, 2018.
T. Eren; A.  Akan, "Performance Evaluation of Filtered OFDM over ITU and ITSI Bran Multipath Fading Channels", International Engineering and Natural Sciences Conference (IENSC), Nov. 14-17, 2018.
T. Eren; A.  Akan, " Channel Estimation for Filtered OFDM Systems in Frequency Selective and High Speed Multipath Channels", IEEE International Conference on Radar, Antenna, Microwave, Electronics and Telecommunications (ICRAMET), Nov. 1-2, 2018.
T. Eren; A.  Akan, "Comparative Analysis of MMSE and LS Channel Estimation Methods for OFDM Variant Waveforms in Multipath Channels", 3rd International Conference on Engineering Technology and Applied Sciences Congress (ICETAS) , June 17-21, 2018.
T. Eren; A.  Akan, " UFMC Transmission with Different Type of Filters in Multipath Channels for 5G Networks", 2nd International Conference on Engineering Technology and Innovation (ICETI), March 07-11, 2018.
×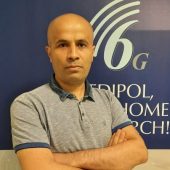 Dr. Tuncay ErenPost-Doc Researcher